Artborne Magazine, a Central Florida print publication was founded by Jonathan Yubi in April 2016.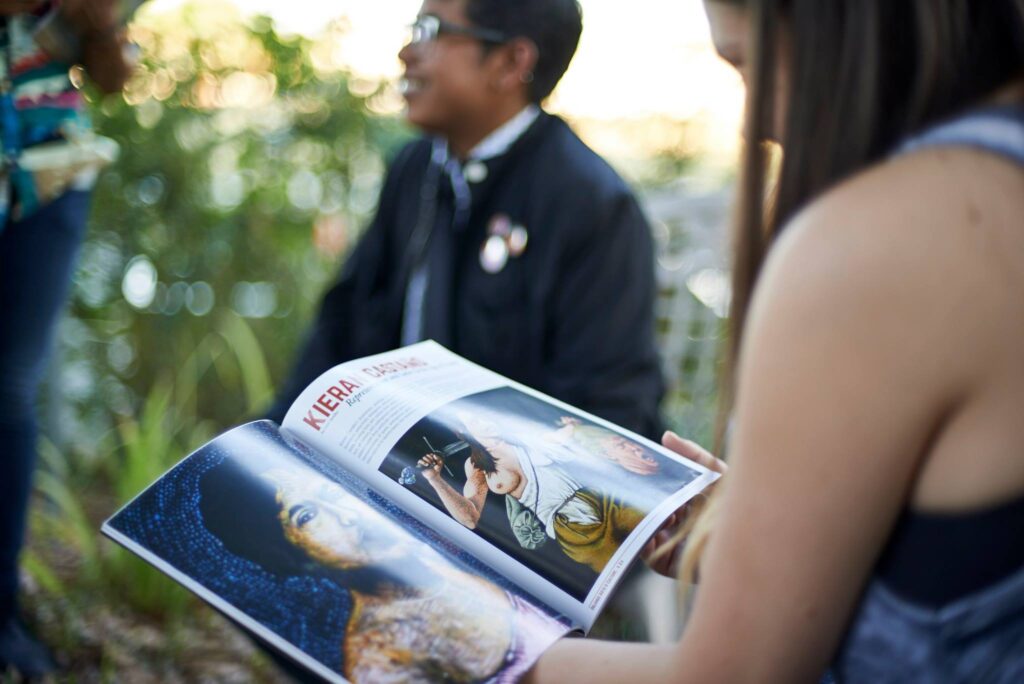 "My favorite role within Artborne Magazine was producing a monthly 'publishers note'. By the time it saw the light of day, it had been heavily edited by our editorial staff. Still, it allowed me to begin playing with my words and contextualizing my own work. Below is an excerpt from the February 2017 publishers' note:
"At the age of 36, Vincent van Gogh wrote to his brother, "You tell me not to worry too much and that better days will yet come for me. I must tell you that these better days have already begun for me…"
Art has a penchant for healing. It can also be a powerful tool for expressing dissent. As you look through the pages of Artborne, I hope you discover the profound effect all disciplines of art can have. Revolutionary ideas and actions have already begun. Look to the millions of women marching for fundamental rights. Look to the establishment of Black History Month 40 years ago—the celebration of a people whose history is marked with oppression, and yet who continually find beauty and inspiration in the deepest scars.
The better days are already upon us, because you are here, and you have power."